Healing earth Multi-specialty Ayurveda hospital emphasis on providing a hassle free environment for our health seekers. At Healing earth we look after the convenience of our health seekers by providing most traditional and also modern facilities to make the stay and experience of our health seekers unforgettable.
RECEPTION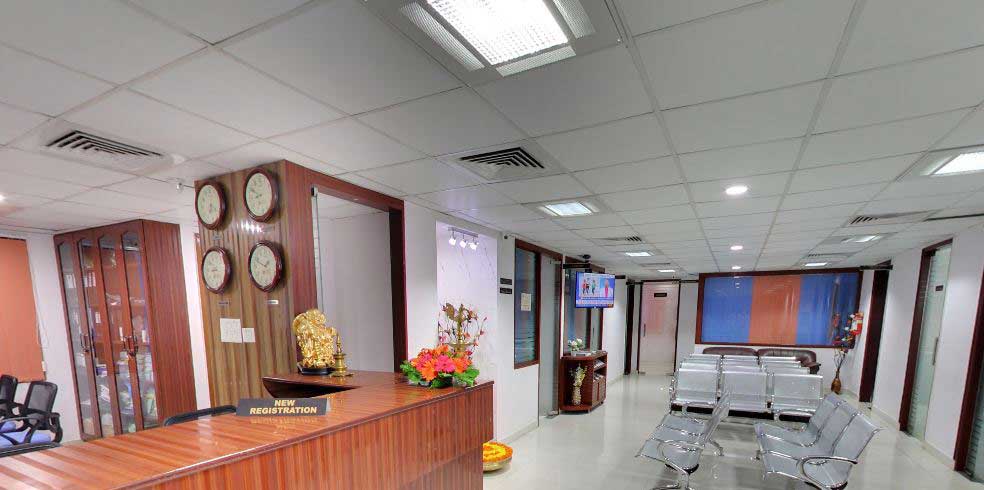 Healing earth is renowned for its impressive Reception area with talented and technically fit Executives dealing with any queries of the health seekers efficiently. They have an excellent communication skills and be well dressed as they are the essential face f haling earth.
Fully computerized Patient Management System by using dedicated software which will help to capture each and every event of patient's visit and maintain analytics and reports in-house.
OUT-PATIENT DEPARTMENTS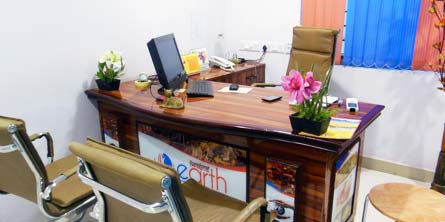 The OP Department of Healing earth offers facilities for consultation across all specialties. Our in-depth diagnosis and treatment protocols ensure complete and satisfactory solutions that resolve your health conditions with the powerful combination of traditional medicine. Our holistic approach of treating the disease focuses on correcting at its core source rather than just focusing on symptoms ensure that our Health seekers are completely healed and that they also adopt a healthy lifestyle. Our focused treatments cover every health condition, acute or chronic, from Fever, cold, Arthritis to neuromuscular diseases Cancer.

Technical Magnetism of Outpatient Department are as follows
Well experienced qualified Ayurveda Physicians in each department
Well experienced Residential Ayurveda doctors for pre- and post-counselling
Well-furnished Consultation rooms with all high standard facilities
Advanced instruments for each department related to their specialisation
OPD starts from morning 6.30 Am to evening 8.00pm
PHARMACY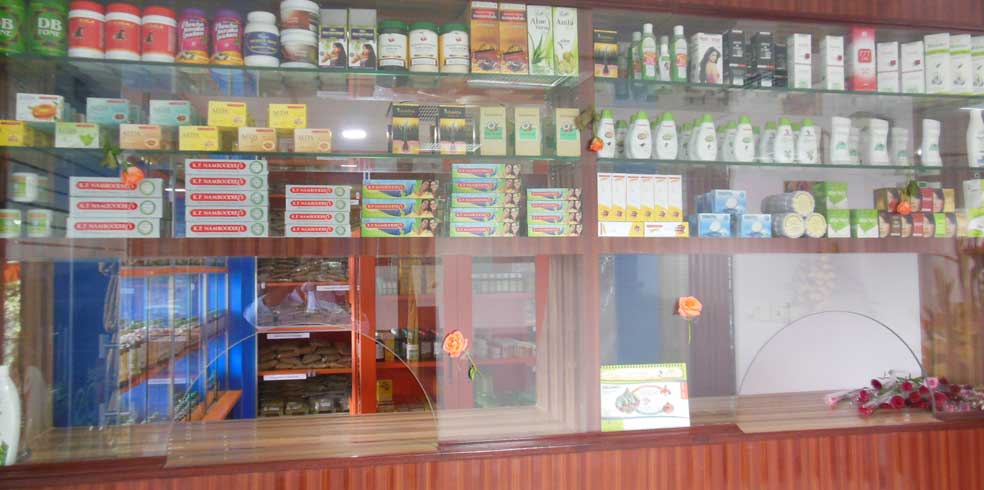 Full-fledged and well stocked pharmacy with all the leading pharmaceutical companies' medicines. Pharmacy is open from 8.00 am to 8.00 pm. Well trained and motivated Pharmacist and patient friendly and costumer focused atmosphere
IN-PATIENT DEPARTMENT
We offer a whole range of facilities like delightful and pleasant
Comfortable rooms (Private with A/Special room with A/C, Semiprivate with AC and general ward), with all the essential and personalized facilities for a comfortable and restful stay during the treatment period
Wheel chair access to all the areas of the hospital
Intercom facility in all the rooms
Individualised patient food served in all the rooms
Wi-Fi connection
Accommodation for By-stander
Room service and 24 hrs assistance from nurses, doctors, yoga and meditation
OT THEATRE (MINOR AND MAJOR OT)
Well-equipped operation theatre (OT) especially for ano-rectal procedures, and minimal invasive surgeries allowed by council of Indian Medicine. We provide excellent and permanent solution for piles, fissures and fistula through special Ayurvedic procedures like kshara sutra, kshara karma and Agnikarma
TREATMENT ROOMS
Treatment rooms are well-equipped and impeccable clean and light and ventilated. Natural wood treatment pathi (massage table) crafted from single piece of wood, wooden steam chamber, wooden dhara stand, traditional brass bowls
Attached bathrooms
Each treatment room has portrayals which tells about the procedure and mode of action of different Ayurveda therapies
QUALIFIED THERAPIST
Qualified experienced and well trained Ayurveda therapist and technicians for performing therapies
NURSING STATION
Well trained Nursing staffs are available round the clock to take care of IP admissions, day care admissions and to perform Ano-rectal surgeries
MEDICINE PREPARATION KITCHEN
The medicine used for the treatment procedure is prepared in a very hygienic way by trained and experienced therapist following the ethics and ancient Ayurveda.
YOGA AND CONFERENCE HALL
In Healing Earth our mission is to offer a safe, clean, friendly and supportive environment for improving health and well-being through the practice of Yoga.
Our Instructors are skilled Yoga and naturopathy Doctors, highly trained, compassionate and positive who will motivate and inspire you.
An A/C seminar hall to accommodate 60 participants. The hall is equipped with the state of the art Audio-visual equipment and projector.
FOOD CANTEEN & DINING HALL
Healing earth canteen plays a vital role in the health building of patient and the staff as well.
European standard kitchen with all the basic amenities
PARKING AREA/LIFT FACILITY /24 HRS POWER BACKUP
Ample vehicle parking and fully sufficient to meet the purpose.
24 hrs lift facility is available.
24 hrs power backup.