ORIGIN
PRITHVI HEALTH CARE FOUNDATION is a registered Charitable Trust founded in the year 2013 on December 1st in Bangalore, Karnataka by the Founder Promoter and chairman of Prithvi Health care Pvt ltd company Mr Bobby john along with two trustees Dr Farida Khan (technical Director, prithvi health care Pvt ltd to serve the humanity by reducing their health issues which are making the people more disabled.

FOUNDER & MANAGING TRUSTEE
Mr. BOBBY JOHN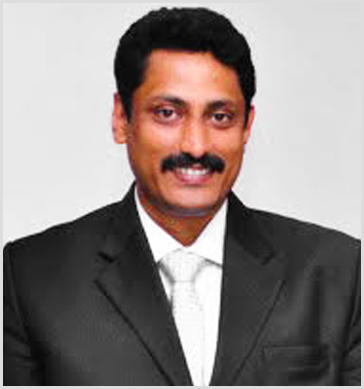 Bobby john's versatility and achievements were in a way unique, Bobby John who is born in March 1975, in kaduthuruthy, a beautiful village in kottayam district, which is a land of literacy.
After completing his pre university from the famous Deva matha college, Kuravalangad, which is a famous pilgrim place, he went to Chennai for doing aeronautical engineering. He is a man of full high thinking and ideas. After the completion of his course with distinction he joined in Hindustan aeronautical private limited in Bangalore.
But during these period his mind was full of greenery of herbs. Bobby john was a man, who is very much interest in sports. He is a regular Badminton Player and plays so many tournaments. Once, while he was playing a tournament, he met with an accident, and had a ligament tear of meniscus on his left knee and was admitted in a hospital. The Ortho surgeon advised him to undergo surgery and told that, if it is not a successful operation then he might go for an amputation. So, he and his parents refused to do the surgery and was in a dilemma what to do next. At that time one of his cousin, Dr.Lissamma, who is an ayurvedic doctor, advised him to try for ayurveda, which she had confident that he will get a cure. At first, they did not believe her words. But after a long discussion they decided to try ayurvedic treatments. It was quite a miracle, in the course of one month therapy he started to find the improvement, he was able to walk, move, play all those things which he was doing before the injury, now after 16 years he dint had any complaints regards his injury.
From that moment onwards he is fascinated towards the magical touch of ayurveda he decided to help the suffering peoples who are struggling without cure with other system of medicine.
Coming under the inspiring influence he decided to open an ayurvedic hospital by doing authentic and ethical ayurveda for the poor and needy. He quit from HAL and started a hospital named Kooplicat Ayurveda Hospital in 2001. Due to his keen interest in ayurveda, he extended his Ideas to do ayurveda in resorts for giving better treatments for the foreign peoples. He travelled all over kerala for knowing and giving better ayurveda for the needy. Besides, these he travelled so many countries like U.A.E, Singapore, Kuwait, Sreelanka, to understand and learn their traditional practice and tried to collaborate with our own ayurveda.
In 2006 he started an Ayurvedic clinic in Jumeirrah, Dubai with some Ayurvedic physicians and give them technical support for the wide –spreading of ayurveda in gulf countries. His achievements as starting a new well-furnished multi-specialty hospital in Bangalore, which is the most develop metro politic city in India 2 years back.
In 2010 he started a new company in the name of Prithvi health care pvt ltd with the brand name Healing Earth Multi-specialty Ayurveda hospital.
After starting an Ayurveda Hospital, he realised that the need of Ayurveda medical care is important to all category of people, where the under privilege category is not affordable to take the benefits of Ayurveda treatment and medicine.
He also realised that the environment the water and the air is spoiled because of harmful chemicals and pollution where people are not having the knowledge to prevent the diseases which are occurring because of occupational and environmental hazards.
In India Ayurveda has not been established in such a way that the poor people can get the benefits of this wonderful science and he wanted to help the people to get rid of their medical problems safely and without any harmful effects.
Thinking this he planned to start a charitable trust in the name of Prithvi health care foundation to serve the underprivileged section of the society.
TRUSTEE
Dr. FARIDA KHANUM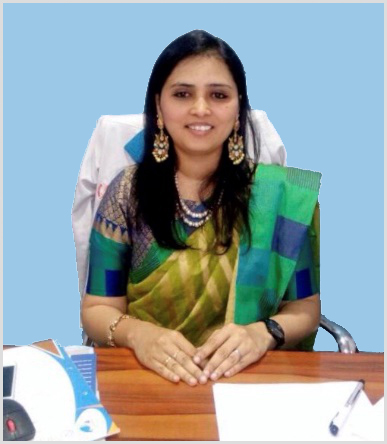 Dr. Farida Khan is a well-known Ayurvedic practitioner practicing for past 14 years, having obtained the bachelor of Ayurveda medicine and surgery degree from SDM College of Ayurveda Hassan in 2001 and post-graduation from GAMC, Bangalore in the year 2004.
She started her practice in 2001 and gained immense popularity in a short period of time; she has experience in panchkarma and identified the healing power of Ayurveda by concentrating on research and development process.
She diagnose the disorders with the help of Nadi pareeksha(Pulse reading) and also by understanding the basic imbalance in the body, she believes that first Rogi(diseased) should be cured then the disease, she follow the traditional way of practicing by prescribing the natural organic medication(without any preservatives) which is told in Ayurveda classics. Her expertise in Ayurveda gave relief & cure for many patients from all over the world like India, Saudi Arabia, Nigeria, United States of America, and Canada who were suffering from different kind of diseases like Osteo-arthritis, Rheumatoid Arthritis, Neurological disorders, Skin disorders, Obesity, Autism, Gynecological disorders and many more.

Her depth and experience in clinical, Academics and research helped Ayurveda to enhance with new scientific invention and hence developing with pace and credibility to invent new scientific ailments for various undetectable disease that are unknown to mankind.
Her commitment and dedication towards Ayurveda have transformed in to great success in delivering quality and result orientated ailment to people on a very large scale.

In the Year 2010, she joined prithvi health care Pvt ltd, Bangalore as a Chief medical Officer, with her expertise Knowledge and dedication and Healing power and perfect diagnosis made her to take the position of Technical Director in Healing Earth Group.
As a trustee in Prithvi Heath care foundation she is responsible to take care of all the activates which are performed for serving the humanity.

Mr. WESLEY

Mr.Wesley is a Businessman and holds a Bachelor Degree. He has over 15 years of experience as a Community Welfare administrator. He has meticulously planned and successfully implemented various innovative social and health care projects all over India.
VISION AND MISSION

A society where all the health seeker should experience the traditional and natural healing benefits of Ayurveda.
Substantial Medical and social development for under privileged
To create tangible and measurable impact on the livelihood of underprivileged sections by intervention in medical, Educational, skill development and Agriculture sector
To provide adequate Ayurveda Healthcare needs
To spread Preventative Awareness on Best Healthcare Practices amongst not just the underprivileged but also the General Public in order to lead a Healthy Lifestyle.
To promote active volunteering to bridge the gap between our societies